Best Website Designers in Houston
Spark Digital Success with State-of-the-Art Web Design and Development Solutions
Crafting Engaging Web Designs that Propel Results and Drive Digital Success
Experience Unmatched Growth through Artistic Web Design and Development
Harness the Impact of Stunning, Award-Winning Websites
At Unrivaled Marketing Solutions, web design houston, we specialize in crafting awe-inspiring websites that surpass mere aesthetics. Our focus extends beyond visual appeal, as we prioritize delivering exceptional user experiences that drive tangible results. Our web design houston service providers know how and what will work for you to reach your desire success.
Our Web Design & Development Services in Houston
With our tailored web design and development services, we empower you to create stunning, user-centric websites that captivate your audience and surpass your business goals. Prepare to embark on a transformative journey as our expertise in web design and development elevates your digital presence to new heights. Get ready to leave an indelible mark in the dynamic digital world, where brilliance knows no bounds. Let's unveil the extraordinary together!
Website Design
Unrivaled Marketing Solutions, the leading web design agency in Houston, specializes in creating stunning, award-winning websites that prioritize excellent user experiences. Our focus is not only on aesthetics but also on ensuring your website ranks well online and surpasses your business expectations. We understand the profound impact a well-developed website has on improving qualified leads and driving customer conversions, regardless of your business size or type. Elevate your brand, captivate your audience, and exceed your wildest expectations with a website that truly stands out.
Website Development
At Unrivaled Marketing Solutions, we excel in web design and development in Houston. Our skilled developers utilize cutting-edge coding languages and advanced tools to revolutionize your website. With expertise in languages like React, Vue.js, and Bootstrap, we create dynamic and responsive websites that provide seamless user experiences. We prioritize performance and scalability, ensuring your website is built to impress. Experience the pinnacle of professional website development with Unrivaled Marketing Solutions and unlock your digital potential.
Website Analysis
At Unrivaled Marketing Solutions, we take conversion optimization to the next level for your website. Our dedicated team leaves no stone unturned in analyzing your site's performance. We conduct in-depth audits, competitor analysis, and rigorous tests to evaluate site speed, functionality, and traffic patterns. By leveraging these valuable insights, we enhance your website's usability, boost user engagement, and drive conversions. Experience the transformative power of data-driven improvements and unlock the full potential of your WordPress website with our comprehensive analysis. Trust us to optimize every aspect of your site for maximum results.
Website Hosting
Enhance your website's loading performance and fortify its security with the cutting-edge web hosting services of Unrivaled Marketing Solutions, Houston. We offer a diverse range of hosting plans meticulously designed to cater to your specific needs and financial capacity. Our comprehensive website hosting packages encompass WordPress hosting, Linux services, cloud storage plans, and round-the-clock customer support for your convenience. Additionally, we provide access to robust domain management tools to ensure the utmost security and stability of your domains. Experience unparalleled web hosting excellence with Unrivaled Marketing Solutions, where your website's success is our top priority.
Website Maintenance
Unrivaled Marketing Solutions, Houston recognizes the significance of continuous site maintenance to ensure peak performance. Our dedicated team conducts regular site checkups, performs essential maintenance tasks, and conducts comprehensive gap analysis to identify areas that can be enhanced. By leveraging the insights gained from analytics, we develop customized strategies to improve your site's security, boost traffic, and optimize the overall page experience. Rest assured, with our regular maintenance services, your website will run smoothly and reach its full potential. Trust us to keep your online presence at its best through our reliable maintenance solutions.
UI/UX Design
Unrivaled Marketing Solutions, Houston is your go-to destination for captivating user interfaces (UI) and seamless user experiences (UX) that leave a lasting impact. Our team of expert designers excels in meticulously crafting visually stunning interfaces that go beyond aesthetics. We prioritize intuitive and user-friendly designs that engage and delight users, ultimately driving higher conversions and customer satisfaction. With our UI/UX design services, you can experience the transformative power of elevated digital experiences. Get ready to captivate your audience and set yourself apart with Unrivaled Marketing Solutions.
Exclusive Features
Unrivaled Marketing Solutions, the leading web design agency in Houston, boasts a range of exclusive features that set us apart from the competition. With our 24-hour service, we guarantee round-the-clock support and assistance, ensuring prompt solutions to any queries or concerns that arise. Our cutting-edge hacking security measures provide comprehensive protection for your digital assets, safeguarding your website against cyber threats. Moreover, our team of skilled designers and developers excels in creating unique, tailor-made solutions that captivate and engage your audience, leaving a lasting impression. Experience the unrivaled excellence of our exclusive features and elevate your online presence with Unrivaled Marketing Solutions. Trust us to take your web design journey to extraordinary heights.
Unique & User-friendly Design
Why Choose Us?
Unrivaled Marketing Solutions provides you with the best, ensuring that you return to us but with pure satisfaction.
Direct Communication with Experts
Unrivaled Marketing Solutions, the premier web design agency in Houston, thrives on open communication and collaboration. We prioritize regular meetings and consultations with your team to fully understand your project requirements, design strategy, budget details, scope of work, and timeline. With the convenience of video conferencing, we ensure seamless communication and collaboration regardless of location. Experience the unparalleled power of working together as we bring your vision to life, surpassing your expectations every step of the way. Trust Unrivaled Marketing Solutions to be your dedicated partner in achieving web design success.
Putting Clients at the Heart of Our Processes
Unrivaled Marketing Solutions, your partner in web design in Houston, recognizes the significance of your unique voice as a business owner in shaping your web design project. That's why we assign a dedicated team of project managers who work closely with you every step of the way. They review the web design process, establish clear expectations, address any questions or concerns you may have, and ensure you have a thorough understanding of the project. Our team follows a meticulous approval process for your site's strategy, design, content, and launch, ensuring that each element aligns perfectly with your vision. Get ready to experience the power of collaboration and expertise as we bring your web design project to life.
Customer-Centric Approach
At Unrivaled Marketing Solutions, we believe in the power of customization. We understand that each client has unique requirements, and that's why we develop a personalized process that is tailored to fit your specific needs. We recognize that your schedule may be demanding, so we offer flexibility in your level of involvement, whether you prefer full engagement or partial collaboration. With our WordPress website design company, you can have peace of mind knowing that we are deeply committed to your online success. Our team handles all aspects of your project with the utmost dedication, ensuring a seamless and exceptional experience. Trust us to bring your vision to life and propel your online presence to new heights.
Mobile-Friendly & Responsive Web Design
Unrivaled Marketing Solutions is a trusted partner for mobile-friendly and responsive web design in Houston. With over half of internet activity originating from mobile devices, we prioritize adapting your website to meet the evolving needs of consumers. Our dedicated team ensures that your website looks visually appealing and functions seamlessly across all devices, including mobile, tablets, and desktops. By incorporating responsive design principles and strategic call-to-actions (CTAs), we deliver a user-friendly experience that maximizes conversions. Experience the transformative power of responsive web design with Unrivaled Marketing Solutions and unlock the full potential of your online presence.
SEO-Optimized Website
Unrivaled Marketing Solutions takes pride in crafting SEO-optimized websites that serve as powerful online assets for your business. Our expert team starts from scratch, building a website that not only effectively communicates your company's message but also highlights key information about your products, services, and company culture. However, our commitment goes beyond aesthetics. We employ conversion-optimized design methodologies and advanced user experiences to drive valuable leads and inspire visitors to take action. Experience the transformative impact of our SEO-optimized websites and elevate your online presence to new heights with Unrivaled Marketing Solutions.
Full-Service Web Design Solutions
Our custom web designs are meticulously crafted to be visually appealing, user-friendly, and conversion-focused. We understand that capturing attention is only the first step, which is why we design websites that effectively convert visitors into loyal customers, driving sustainable growth for your business. With our expertise in digital marketing, we integrate advanced functionalities such as eCommerce capabilities, password-protected content, forums, and event registrations to cater to your specific business needs. Trust Unrivaled Marketing Solutions to unlock your online potential and propel your business to new heights with our full-service web design solutions.
Let's Do Something Better Together!
Join forces with Unrivaled Marketing Solutions, a leading web design company Houston, to unlock your full potential and achieve remarkable success. Through collaboration, we'll combine our expertise with your unique insights to develop a winning strategy that sets you apart from the competition. Together, we'll navigate the ever-evolving digital landscape, seize untapped opportunities, and make a lasting impact in your industry. Let's embark on this journey together and achieve digital greatness that exceeds your expectations. Get ready to conquer new horizons with Unrivaled Marketing Solutions as your trusted partner by your side.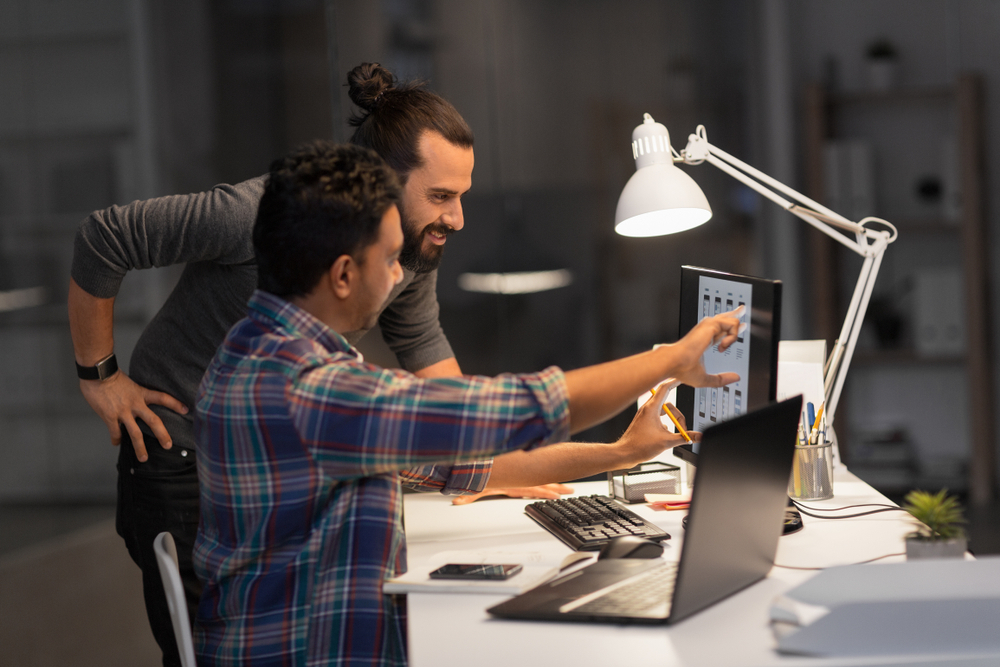 Answers to Your Questions
What sets Unrivaled Marketing Solutions apart from other web design agencies in Houston?
At Unrivaled Marketing Solutions, we combine our expertise in web design with a deep understanding of the Houston market. We prioritize creating websites that not only look visually stunning but also align with the local Houston audience's preferences and needs. Our team's commitment to excellence, attention to detail, and customer-centric approach truly sets us apart.
Can Unrivaled Marketing Solutions create custom eCommerce websites for businesses in Houston?
Certainly! We specialize in designing and developing custom eCommerce websites for businesses in Houston. Whether you are launching an online store or seeking to enhance your existing eCommerce platform, our experienced team will create a seamless and secure online shopping experience tailored to your specific requirements.
How can I get started with Unrivaled Marketing Solutions for my web design project in Houston?
Getting started is easy! You can reach out to us through our website or directly contact our team in Houston. We will schedule an initial consultation to discuss your project, understand your goals and requirements, and provide you with a customized solution that meets your specific needs and budget.
What ongoing support does Unrivaled Marketing Solutions offer after my website is launched in Houston?
We offer comprehensive ongoing support and maintenance services to ensure your website remains secure, up-to-date, and optimized for performance. Our team is readily available to address any questions or concerns you may have and assist with updates, technical issues, or enhancements as needed.
Does Unrivaled Marketing Solutions provide local Houston-based customer support for web design services?
Absolutely! We take pride in offering local Houston-based customer support for all our web design services. Our team is readily available to assist you, answer your questions, and provide dedicated support throughout your web design project and beyond.
Can you redesign my existing website?
Yes, we offer website redesign services to enhance the look, functionality, and user experience of your current website. Our experienced team will work closely with you to understand your goals and objectives for the redesign. We'll assess your existing website's strengths and weaknesses, implement improvements, and ensure a seamless transition to the updated design while preserving your brand identity.
Unlock success with Houston's leading SEO companies. Elevate your online presence today
Discover affordable SEO for small businesses. Learn about average service costs to boost online success.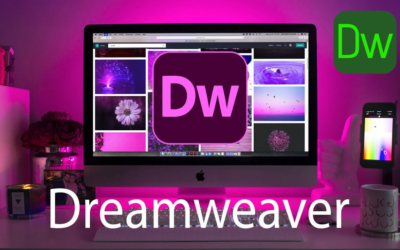 Discover if Dreamweaver reigns supreme as the best web design software. Explore its features and alternatives for your projects.